GCSE RESULTS 2023 - CONGRATULATIONS!
GCSE RESULTS 2023 - CONGRATULATIONS!
24 August 2023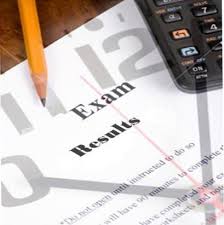 Congratulations to St. Peter's Year 11 students on an excellent set of GCSE results.
This cohort of students suffered significant disruption to their secondary school education during their Years 8 and 9 and have worked really hard, supported by their families and the dedicated work of our staff, to recover from this on their GCSE and other exam courses. The grading in England has been 're-set' to 2019 levels, and some of the additional support provided to last year's exam group was withdrawn. Despite this, students have proved through their determination that they can achieve some excellent outcomes, which compare favourably to those from 2019. These qualifications will allow them to begin their next steps at college or apprenticeships, and we wish them well as they begin these exciting new opportunities. They have shown real commitment to doing their best, and we are proud of every one of them, not just for their exam success but for the wonderful young people they have become.