Welcome to the Art Department
CLICK HERE to see online exhibitions from our pupils
Intent
Art at St Peter's is an exciting, practical and inspiring subject. We aim to provide all students with a rich and varied Art experience that engages and challenges them. Students are equipped with the knowledge and technical skills to explore and experiment with ideas, concepts, materials and processes, creating their own meaningful works of art.
Students will develop a critical understanding, learning about varied works, artists and movements and appreciate that art has the power to document, record and shape ideas, events and history. We aim to foster an understanding in all students that they are 'artists' and that their work has true significance, value and purpose. In addition, we aim to ensure that all students enjoy learning.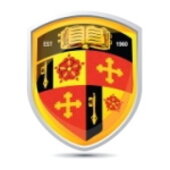 Miss G Gaskell
Head of Department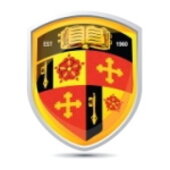 Mrs D Edgington
Teacher of Photography and Art
Key Stage 3
The course consists of two projects per year in Key Stage 3.
Year 7 pupils create exciting projects on 'Identity' and 'Towers' themes. These are taught in two single lessons over the two-week timetable.
Year 8 pupils look at 'Masks' and 'Journeys', and Year 9 pupils explore the themes of 'Good Food, Bad Food' and 'Possessions'. These are taught to most groups in one double lesson every two weeks, and some may have two single lessons.
The theme of each project is explored in the developmental stage through various techniques, processes and media and usually results in the realisation of an outcome or outcomes. Pupils work in sketchbooks using first-hand observations, experiences, and their imagination to create meaningful work that expresses their ideas and feelings creatively and imaginatively. Each project is underpinned by a solid critical and contextual element which requires pupils to analyse the work of other artists, using this research to further their ideas and work.
Key Stage 4
We offer both AQA GCSE; Fine Art and AQA GCSE; Photography courses.
The courses consist of two components; Component 1; 'Portfolio of Work' and Component 2; 'Externally Set Assignment'.
The 'Portfolio' is worth 60% of the final grade and is made up of two in-depth practical projects which span Year 10 and the autumn term of Year 11. Pupils explore varied techniques and processes and develop technical skills in varied media. Sketchbooks evidence contextual research and understanding and sources are used to help inform personal journeys.
The 'Externally Set Assignment / Task' (exam) is worth 40% of the final grade and begins in January of Year 11. Pupils are expected to select and respond to a starting point provided by AQA. There will be a period of preparation time to investigate, research and fully explore the chosen theme. This is then followed by 10 hours of supervised exam time, in which they will produce a final outcome.
Both preparation work and pieces produced in the supervised time will be assessed as the 'Externally Set Assignment / Task'.
For further information on the GCSE courses please visit www.aqa.org.uk
---
Curriculum Map
FINE ART

Autumn 1

Autumn 2

Spring 1

Spring 2

Summer 1

Summer 2

Year 10
22/23

'SPACES' - Portfolio of Work

Sketchbook Work –includes contextual research, experimentation of materials, techniques and processes, refinement of ideas

Larger Scale outcomes on chosen theme

'IN THE NEWS' - Portfolio of Work

Sketchbook Work –includes contextual research, experimentation of materials, techniques and processes, refinement of ideas

Year 11
22/23

'IN THE NEWS' continued Portfolio of Work

Sketchbook Work –includes contextual research, experimentation of materials, techniques and processes, refinement of ideas

Larger Scale outcomes on chosen theme

Component 2 ;

Externally Set Assignment

/
PHOTOGRAPHY

Autumn 1

Autumn 2

Spring 1

Spring 2

Summer 1

Summer 2

Year 10
22/23

'IDENTITY' Portfolio of Work

Photoshoots

Photo Manipulation – digital and manual

Experimentation

Contextual Research

Final Outcome

'PROJECT 2' Portfolio of Work

Photoshoots

Photo Manipulation – digital and manual

Experimentation

Contextual Research

Final Outcome

Year 11
22/23

'PROJECT 2' continued Portfolio of Work

Photoshoots

Photo Manipulation – digital and manual

Experimentation and Refinement

Contextual Research

Final Outcome

Component 2;

Externally Set Assignment

/
Updated: Feb 2023