Welcome to the Drama Department
Intent
Our curriculum will inspire a love of Drama and the theatre. It will promote creativity, reflection and independent learning. It will equip pupils with the skills to become confident communicators and influential team members.
It will inspire students to learn more about play texts, styles and theatre practices from different times, places and cultures.
The exploration of devised and scripted Drama based upon contemporary and historical settings will allow students to explore societal issues, moral dilemmas and how theatre can be used as an educational tool/to enact change.
---
Introduction
The study of Drama helps to promote self-confidence, control and discipline in practical situations. It helps instil essential life skills such as communication, cooperation, problem-solving, working with others and being a team player. The breadth and balance of the curriculum ensure that pupils are taught how to create, perform and respond to Drama by working with various stimuli from different sources and traditions. It allows them to explore the world around them whilst considering the role and impact of the Arts in a broader context.
The department has a dedicated Drama Theatre, which, as well as a teaching space, is used for all school productions and exams at Key Stage 4. It has recently had a new stage lighting system installed and is also equipped with portable staging that can be used to form various shapes and levels in the performance area.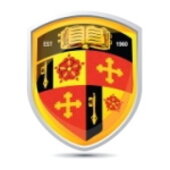 Mrs D Walsh
Head of Department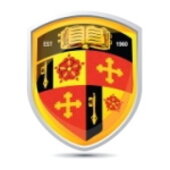 Mrs J Stansby
Teacher of Drama & Dance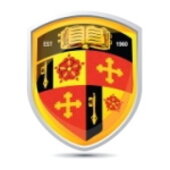 Mrs C Welch
Teacher of Drama
At Key Stage 3, Drama is taught as a separate subject to years 7, 8 and 9 by three experienced members of staff. Pupils receive 1, 100-minute lesson every two weeks.
Pupils are given the opportunity to perform in a variety of genres and experiment with different techniques for example improvisation, working with scripts, physical theatre techniques and a variety of styles in Dance.
---
Key Stage 3 Curriculum Map
Year
Autumn 1
Autumn 2
Spring 1
Spring 2
Summer 1
Summer 2
7
Key Skills: Introducing Key skills and Drama techniques using the story of 'The Pied Piper'.
Pantomime: Developing an understanding of the conventions of pantomime.
Mime and Mask: An opportunity to explore the 'rules' of mask work and develop physical skills.
Physical Theatre: Developing an understanding of physical theatre in terms of knowledge and skills.
Improvisation: Experimentation with non-scripted Drama and the opportunity to explore 'Forum Theatre'
Musical Theatre': An exploration of the main features of Musical Theatre.
8

Key Skills: 'Telling Stories on Stage'

Enabling pupils to develop skills needed to present stories in more thoughtful ways.

Theatre Through the Ages': Exploring theatre from different times and cultures.
Staging Shakespeare: Exploring practical ways of bringing the words of Shakespeare to life on stage.
'Storytelling Theatre': A practical exploration of Carol Ann Duffy's 'Hansel and Gretel'.
Live Theatre: Analysis and evaluation of the work of live theatre makers.
Monologues and Duologues: Learning to interpret a script and bring a text to life on stage.
9
Key Skills: Non-naturalism
Theatre Design: An opportunity for pupils to explore the role of designers in the theatre.
'Texts in Practice': Pupils apply theatrical skills to realise artistic intentions in live performance.
'Noughts and Crosses': An exploration of the issues surrounding civil rights and the play 'Noughts and Crosses' by Malorie Blackman.
Theatre in Education: Learning how important issues can be taught through Drama.
Devising Drama: Using a stimulus to inspire a devised performance.
There will be some cross-over of topics in the summer term for years 7 and 8.
The department offers the following two subjects AQA GCSE Drama and AQA GCSE Dance .Pupils receive 3X 50 minute lessons each week. GCSE Results are consistently excellent with above 90% A* - C in both Drama and Dance.
---
Key Stage 4 Curriculum Map
Learning Objectives:
AO1: Create and develop ideas to communicate meaning for theatrical performance.
AO2: Apply theatrical skills to realise artistic intentions in live performance.
AO3: Demonstrate knowledge and understanding of how drama and theatre is developed and performed.
AO4: Analyse and evaluate their own work and the work of others.
Year

Autumn 1

Autumn 2

Spring 1

Spring 2

Summer 1

Summer 2

10

'Understanding Drama'
(Links to Component 1)

'The study of a set play': Blood Brothers
(Links to Component 1)

'Live Theatre': Analysis and Review
(Links to Component 1)

'Understanding Style': An exploration of styles and practitioners in preparation for 'Devising Drama'

'Devising Drama': Completion of Component 2 of the GCSE course

11

'Devising Drama': Completion of Component 2 of the GCSE course

'Texts in Practice': Completion of Component 3 of the GCSE course

'Understanding Drama': Preparation for the written exam
(Component 1)

'Understanding Drama': Preparation for the written exam
(Component 1)

N/A: Course Completed
The exam board is AQA.
The department provides activities to support and enhance the learning of pupils in and out of the lesson context.
These include:
Various theatre trips throughout the academic year for KS3 and KS4
Drama and Dance companies/professionals delivering workshops. These include Rambert Dance Company and Trestle Theatre Company
KS4 performances
Dance Club
St. Peter's Performing Arts Company
Drama plays a full part in the school. The annual school production gives a great number of pupils the opportunity to be involved in a variety of ways. Past productions have included 'Legally Blonde', 'Little Shop of Horrors' and 'Bugsy Malone' to name but a few.
Drama students are highly employable because they possess skills many employers seek. Many who study Drama go on to study Acting, Creative Arts, Expressive Arts and Media courses at college and university. A Theatre Studies degree can open many doors to many employment opportunities, some of the most common being roles within the theatre/media industry; teaching; journalism; museums, arts and heritage sector. GCSE Drama is also a facilitating subject, which means that it can be helpful for a wide range of college and university courses and help you keep your options open. You will gain subject-specific skills, knowledge and understanding while developing analytical skills, self-confidence and ability to communicate effectively with others.
Updated: Mar 2023