Welcome to the Mathematics Department
Intent
The Mathematics curriculum aims to equip all students with the necessary skills and knowledge to be successful in Mathematics, provide opportunities to inspire, and further facilitate the development of functional skills in Mathematics and support pupils outside of school and in future employment.
Our department aims to promote a love of learning and create opportunities to inspire and encourage independent learners whilst supporting all pupils of all abilities to achieve their potential.
---
Introduction
Mathematics is central to the pupils' education at St. Peter's. It is an essential skill that teaches pupils good work practices, skills and knowledge, often beneficial to other subjects.
The well-resourced mathematics department has 12 teachers of Mathematics who work in 8 specialised Maths rooms.
Lessons in Maths cover all aspects of Numbers, Algebra, Ratio, Proportion & Rates of Change, Geometry & Measures, Probability & Statistics. In addition, pupils are involved in their learning, encouraging them to develop their investigative skills. A range of styles & resources are used in lessons, particularly an extensive use of ICT. All rooms have an interactive whiteboard.
At KS3, pupils in Year 7 and Year 9 have four lessons per two-week cycle (totalling 400 minutes), and Year 8 has three and a half lessons per two-week cycle (totalling 350 minutes). In year 7, pupils are put into sets according to ability. Pupils will be given summative assessments on two or three occasions during the year. Pupils are given at least one week's notice and are expected to revise for these tests at home in addition to class revision. The course covers many aspects of the National Curriculum, including developing fluency, mathematical reasoning and solving problems.
At KS4, Year 10 pupils have five lessons per two-week cycle and follow the AQA syllabus. In Year 11, pupils have four lessons per two-week cycle and the same AQA Linear GCSE syllabus (8300).
Mathematics results at both key stages are above the National Average.
Extra-curricular activities include the following:
The department runs a lunchtime Maths Clinic for KS3 and KS4 that allows pupils to get guidance on homework or particular topics being taught in class.
All top sets have the opportunity to participate in the UK Maths Challenge, and over recent years, many pupils have enjoyed success at all levels.
Selected pupils also have the opportunity to represent our school to compete in Maths Team Challenges in the area
We run an extensive after-school revision programme with Year 11.
Pupils should be fully equipped for all lessons, and we expect they have the following equipment with them for every lesson:
Pen, pencil, ruler, eraser, sharpener, scientific calculator (preferably CASIO), mini whiteboard. In addition, we expect pupils to own a protractor and a pair of compasses. Pupils will be given prior warning to bring these additional items from home into school.
Equipment is available from the LRC; however, pupils must remember that only a limited stock is available in school, and there is no guarantee they can purchase equipment on the day.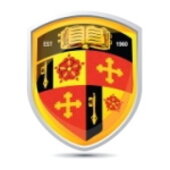 Mrs G Harasymiw
Head of Department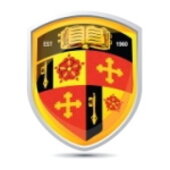 Mrs E Prior
2nd in Department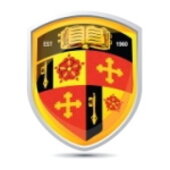 Miss E Veivers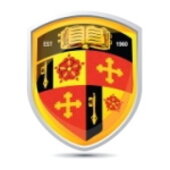 Mrs L Carey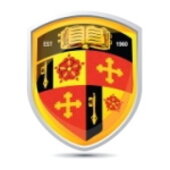 Mrs L Forshaw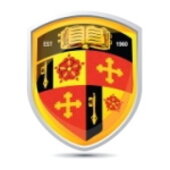 Mrs D Kenny
Head of KS4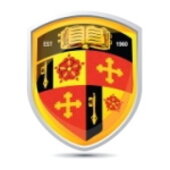 Mr S Kirton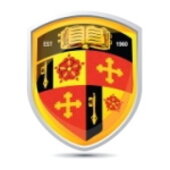 Miss S Wilson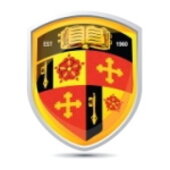 Mr M Wormald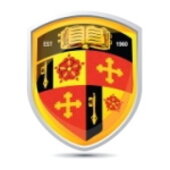 Mrs H Clifft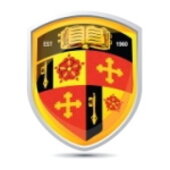 Mrs A M Roberts
We follow the White Rose Maths Scheme of Work in Years 7 to 9. This is an interleaving and ambitious scheme of work, which builds on prior knowledge. It has a focus on mastery and developing a deeper understanding. The White Rose Maths curriculum encourages pupils to be visualisers, describers and experimenters.
Year 7 are initially set using the KS2 scaled score. Because of the disruption over the last couple of years, pupils are set taking into account their previous school judgement, the CATs assessment and a baseline assessment.
White Rose Maths Scheme of Learning (Year 7)
White Rose Maths Scheme of Learning (Year 8)
White Rose Maths Scheme of Learning (Year 9)
Pupils in Year 10 and 11 follow the AQA syllabus (8300) split into two tiers of entry, foundation and higher.
| | |
| --- | --- |
| 1) Calculations | 12) Ratio and proportion |
| 2) Expressions | 13) Factors, powers and roots |
| 3) Angles and polygons | 14) Graphs 1 |
| 4) Handling data 1 | 15) Working in 3D |
| 5) Fractions, decimals and percentages | 16) Handling data 2 |
| 6) Formulae and functions | 17) Calculations 2 |
| 7) Working in 2D | 18) Graphs 2 |
| 8) Probability | 19) Pythagoras, trigonometry and vectors |
| 9) Measures and accuracy | 20) Probability of combined events |
| 10) Equations and inequalities | 21) Sequences |
| 11) Circles and constructions | 22) Units and proportionality |
KS3 Suggested Revision Guides
New KS3 Maths Complete Study & Practice (with Online Edition) - ISBN: 978 1 84146 383 4
KS3 Revision Websites
Pupils have their own individual accounts for these websites
---
KS4 Suggested Revision Guides
GCSE Maths AQA Complete Revision & Practice: Higher - Grade 9-1 Course (with Online Edition) - ISBN: 978 1 78294 396 9
GCSE Maths AQA Complete Revision & Practice: Foundation - Grade 9-1 Course (with Online Edition) - ISBN: 978 1 78294 997 8
KS4 Revision Websites
The following links allow students to access new style GCSE questions by topic, along with worked solutions:
Pupils in set 1 in Years 10 and 11 are also taught the AQA Further Maths qualification. This takes place over the course of Year 10 and Year 11.
Updated: Jan 2023